About Us
K & K Enterprises was founded in 2007 and is the genesis of Marek and Teresa Kopec.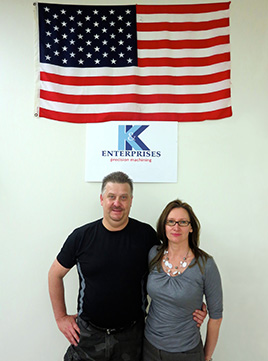 Marek's machine technology career began in his native Poland. His skills as a machinist evolved at an early age and provided the foundation for the capabilities, which exist today at K & K Enterprises.
K & K Enterprises supports our customers through countless hours of value added effort. Each day we continue to focus on what customized solutions we can provide regardless of how simple or complex the requirements may be.